BRIDGES
EASILY INSTALLED AND ECONOMICAL, SHORT-SPAN BRIDGES UP TO 25 METRES ARE CONSTRUCTED FROM VARIOUS CSP SHAPES AND SIZES.
Bridges
Short-span crossings up to 25 metres wide.
BOLTED OPEN BOTTOM ARCHES
BOLTED OPEN BOTTOM ARCHES
Smaller open bottom arches in a variety of steel materials provide quick installation of economical culverts and bridges for temporary and permanent applications.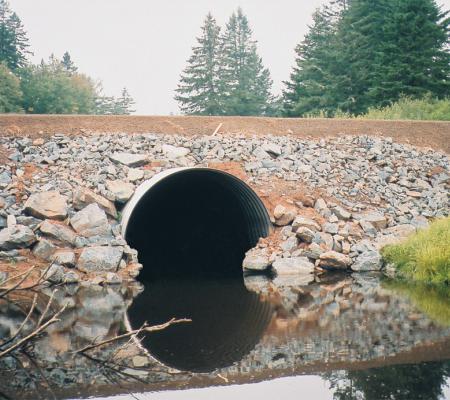 BOX CULVERTS
CSP ROUND
DEEP CORRUGATED STRUCTURAL PLATE
PIERS
PILING AND ABUTMENT SUPPORT
PIPE ARCH
RELINING
STRUCTURAL PLATE